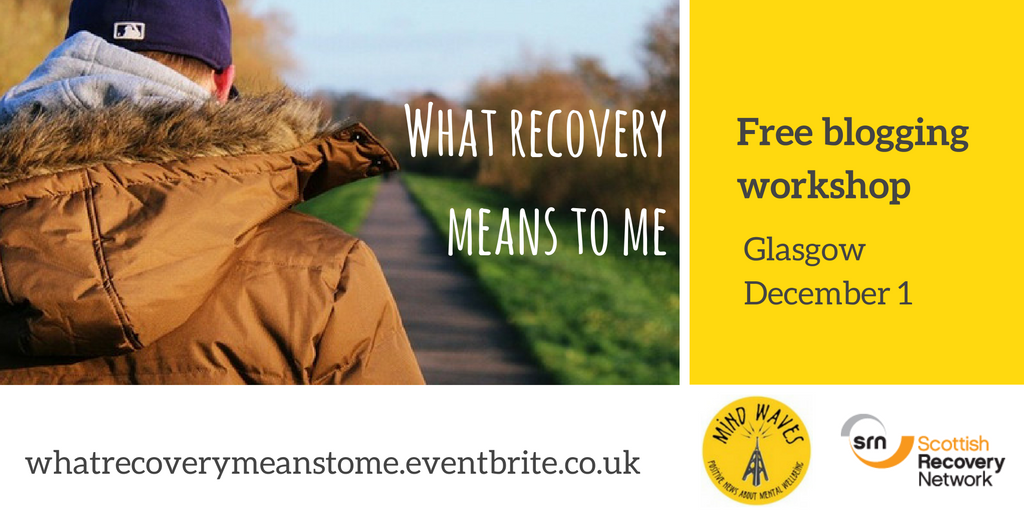 Recovery: it's a personal thing. Whether your recovery from mental health problems is a work in progress or just a hope for the future, we want to hear about what it means to you.
We've teamed up with the Scottish Recovery Network to produce a workshop that can help you explore what recovery means to all of us and will equip you with the skills to write about your recovery experiences or hopes.
We will look at:
some examples of what other people say about recovery
practical writing exercises to help you express what recovery means to you
peer learning about what helps with recovery
If you want to, you can submit the writing your produce in the workshop for publication on the Scottish Recovery Network and here on the Mind Waves websites.
This workshop is open to anyone with an interest in mental health and wellbeing, whether you have lived experience, you are a carer or it is relevant to where you work or volunteer.
You do not need any previous experience of blogging or writing. If you require extra support to access the workshop, please let us know.
Where:
The Health and Social Care Alliance
349 Bath Street, Glasgow
G2 4AA
When:
Dec 1st, 1.30-4.30