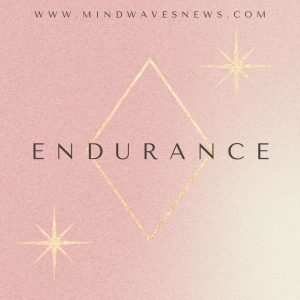 Hello everyone!
A very exciting blog post for you all today. Mind Waves has a new content theme for Summer 2021 – 'Endurance'!
The past year has been filled with uncertainty and change. Although there is light at the end of the tunnel, the difficulties of the past year are by no means gone. We want to know what 'Endurance' looks like to you. For some, it might mean continuing on with essential work that has become even more important during the pandemic. For others, it might be continuing to deal with spare time at home and trying to keep occupied and healthy. Our last theme was 'Emerge', and we explored both individual and collective emergence; looking at changes and newness. For our new theme, we are focussing on consistency and steadiness; the human ability to endure.
We would love to hear your takes on the theme! Here are some prompts to get your mind ticking. There is no pressure to follow these prompts and we highly encourage you to be creative and think outside the box, there are no set structures to follow.
How have you endured lockdown? Do you have any tips on how to look after yourself?
Can you think of a time in your life where you have endured something difficult?
What does endurance look like to you?
If you would like to contribute to Mind Waves content in the form of a story, poem, video, opinion, cartoon, video, photo, or another way of expressing your ideas, then get in touch or tweet us @MindWaves1. We will be publishing 'Endurance' related blogs and chatting about the theme on a new episode of our podcast, coming soon!