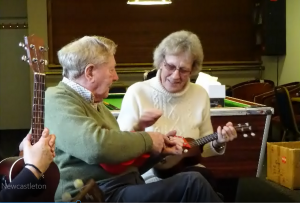 People are more likely to experience poor mental wellbeing as they get older. They are also more likely to find it difficult to get the support they need to make a positive change to their health.
For the past year Flourishing Borders has worked with local groups to organise Happiness Habits events where people could receive advice as well have an opportunity to share their own self-management strategies.
The results of the events have been brought together to create a useful booklet packed full of self management tips and quotes from attendees.
To find out more, or to download your copy of the booklet, visit the Outside the Box website.