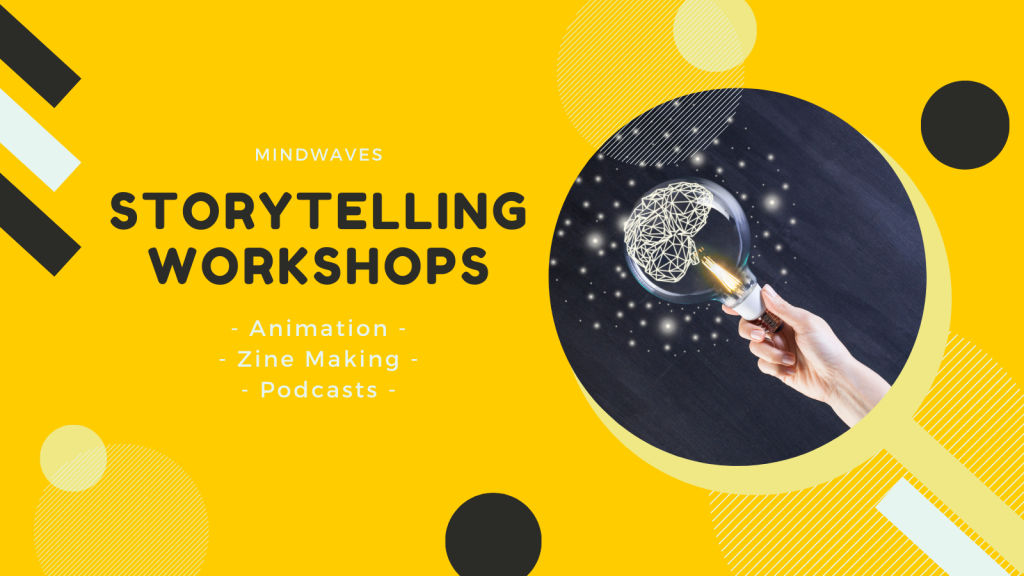 Telling stories is at the heart of what Mind Waves does, so we were excited to be asked by Outside the Box and Healthcare Improvement Scotland's iHub to run a series of storytelling webinars for community groups.
We looked at using different tools to tell stories including:
– animation
– zine making ( little folded magazines)
– podcasting
The workshops were really well attended and we loved working with different groups to learn about what matters to different communities and support them to learn the skills to share their stories. We did loads of practical work, including making fun magazines and creating animations, including this collaborative one about what people are looking forward to after lockdown.
If you'd like us to run a workshop for your organisation, get in touch.