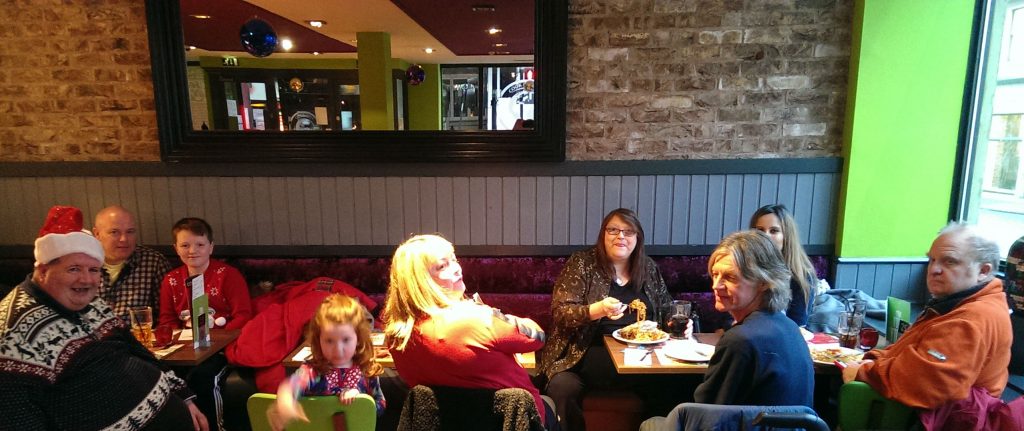 A post from our Community Correspondent John Dane
Today I'd like to tell you about a wonderful day we had on Tuesday the 6th of December
It was my birthday and it also happened to be the day that Mind Waves and the community corespondents had decided to have a Christmas day out.
So on my 59th Birthday I awoke as a 10 year-old full, of excitement and anticipation for the day ahead
We went to see Elfie's Magical adventure at the Pavilion. It was the first pantomime I had been to and I was not disappointed. It was  great fun with all the audience adults and children getting involved in the hilarity. To my surprise after the interval they read out my name along with three others wishing us all a happy birthday and the cast and audience sang happy birthday to us.
After the show it was then over to the world buffet where we all indulged too much on the mouthwatering selection of mains and deserts before struggling home full.
Thanks to everyone for making this birthday one of the best and most memorable. I don't know if we can top that next year for the big 60.