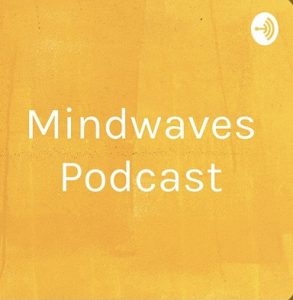 There's a new episode of the Mind Waves podcast hosted and edited by our audio whiz Rosie, focusing on creativity and mental health.
Rosie chats to Simon, Vanessa and Chris, and the podcast is rounded out with a reading of Derek's wonderful poem 'In my madness'. In the three conversations, Rosie and the guests cover topics such as expressing yourself creatively, the benefits of art for its own sake and whether or not crocheting can fundamentally change you as a person.
There are many forms of creativity discussed in this episode such as photography, sculpting, drawing, jewellery making and the aforementioned crocheting! I would highly recommend listening to this podcast whilst tidying up, going for a walk, or sitting on the train.
Make sure you give the episode a listen and get in touch with your thoughts. Also, don't forget that we are still looking for your creative submissions to share on the blog! We are interested in any kind of creative response to the prompt 'mental health'.
You can contact us by emailing maddy@mindwavesnews.com, messaging us on Instagram at @mindwaves_scot, or DMing us on Twitter at @mindwaves1
Thank you!