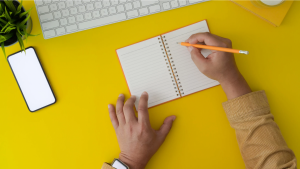 We're running another series of Creative Writing and Wellbeing workshops in collaboration with the ALLIANCE and Humans of Scotland.
These workshops are open to people living with a long term condition and disability and will focus on Creative Non-fiction and life writing. The workshops are aimed at any level! It doesn't matter if you have lots of experience or you're brand new to writing, these workshops are open to anyone with a long term condition and will be fun, interactive and free to join.
The first three sessions will take place via Zoom on the 12th, 19th and 26th of October and will run from 10.30-12pm. The final session will be face to face on November 2nd from 10-2pm. This final workshop will include lunch at the ALLIANCE offices!
Over the four weeks we'll be looking at:
How expressing ourselves through creative writing can support our mental health.
The genres of non-fiction and personal essays.
The benefits and challenges of writing about the self
Getting started with some creative non-fiction of our own.
To sign up for the sessions, email membership@alliance-scotland.org.uk or email me at maddy@mindwavesnews.com if you have any questions. Hope to see you there!