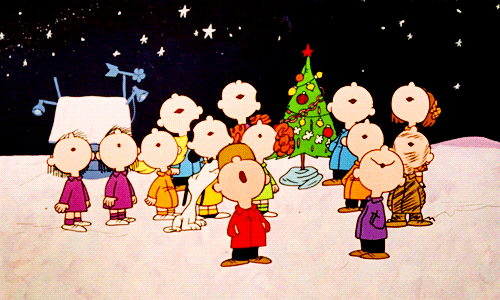 Many of us turn our thoughts to people less fortunate at Christmas time. As they say it is the reason for the season after all. So we thought it'd be helpful to revisit a very popular post from a couple of years back about volunteering at Christmas.
When we wrote the last post we learned something pretty important from people. It was that for most charities one-off stints volunteering aren't as useful as having a person help out regularly. But, I understand that many of us can struggle to find the time to spare on a regular basis. That's not to say there aren't many ways that people can do good over the Christmas period.
So here are a few recommended things you can do this Christmas to make a very worthwhile difference to the lives of those less fortunate.
Donate to a food bank

Food banks are always open to donations of food or money.  They always welcome new volunteers too. If you want to find out more about making a donation then follow this link. If you like to learn more about volunteering click here.
Crisis at Christmas

The homelessness charity Crisis welcomes Christmas volunteers to help out at events across the country. You can really make a difference by providing immediate support to people without homes.
Donate pre-loved scarves, hats, & gloves to Refuweegee 
Refuweegee is a Glasgow based community-led charity that aims to give a warm welcome to refugees to Glasgow. What warmer welcome can you give them this winter than scarves, hats, and gloves. Find out how to help here.
Check in on a neighbour 
They say charity begins at home and you can certainly define "home" as your local community. Do you have an elderly or infirm neighbour who could do with a wee bit of community spirited good cheer or help? Of course you do, we all do. Why not offer to pick up some Christmas bits and bobs for them, or even just drop off a nice tin of biscuits or chocolates.
Community Christmas

Community Christmas organises community Christmas Day lunches for elderly folk. The organisation is always looking for people to help organise meet-ups, provide venues, or raise awareness. You can find events near you and details of how you can help over on the website.
If you're concerned about how volunteering will impact your ability to claim benefits then don't worry, it won't. You can read up on the latest guidance from the DWP here.