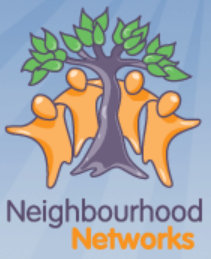 Neighbourhood Networks has been helping people integrate into their community for over 10 years. They have set up activities including a new Drama project which hopes to begin in the Spring.
Bob a member of NN believes that such projects have helped him gain "the confidence to speak out and say what I need to say". Kirsty, another long term member believes that:
"Neighbourhood networks is great because it's introduced me to people who will always be there and able to help."
In 2001 Andrea McIntosh and her team launched the Neighbourhood Networks scheme which was initially designed to help and empower those who were described as having a learning disability. Such has been the success of the project the Neighbourhood Network model has been taken on to try to help integrate those who may be suffering from mental health issues.
Helen Rawlings is a member involvement worker for Neighbourhood Networks and she has worked for them for over a year. She believes that the independence of service users can be greatly increased by their team:
"The aims of Neighbourhood Networks is to promote the idea of self-advocacy. We aim to do this by creating social ties between the members of the group. Members help each other to become independent and we help create a social bond."
Helen believes that people who suffer from mental health issues often find themselves "isolated" from society. Network Neighbourhoods aims to fight against this and help intergrate service users into society. She also believes that the charity challenge this "learned helplessness" that people can fall victim to.
By creating social events such as health walks, ten-pin bowling and this up and coming drama project, the charity hopes to bring out the talents of the members and thus increase their confidence.
"We are social beings naturally, so to have people withdrawn from society is a concern. This is something I am very passionate about and intrisically believe in that introducing a social aspect to these peoples lives will increase their quality of life."
Network manager Adrian McKill also believes that by networking with other projects, we can help in the fight for social justice.
"Neighbourhood networks has been working with similar projects in helping create a community. We have worked with the SAMH project "Clubnet" which is a peer support group. Their intentions are to marry up people with different skills to help each other get through their particular struggles."
As well as working with "Clubnet", the team are working with other similar schemes designed to promote "social inclusion". One such project is the "West End Community Circle". The cirle is a chance to make some community conncections with other people in a warm, welcoming and positive space.
The circle is free and open to all members of the public regardless of age, gender/gender identity, sexuality, ethnic identity, belief, etc. Its a chance for those to become part of something and in doing so, help promote a healthier mental outlook.
Theres no denying the importance in social interaction and its role in helping those suffering with mental health difficulties. And thanks to the work of the people from Neighbourhood Networks and similar support groups, we can challenge the stigma attached to mental health.
Should anyone be interested in some of the activities that Neighbourhood Networks has to offer then contact:
Andrea McIntosh: andreamcintosh@neighbourhoodnetworks.org
Telephone number: 0141 314 0027
Mobile number: 07734 030 820
Story by David.