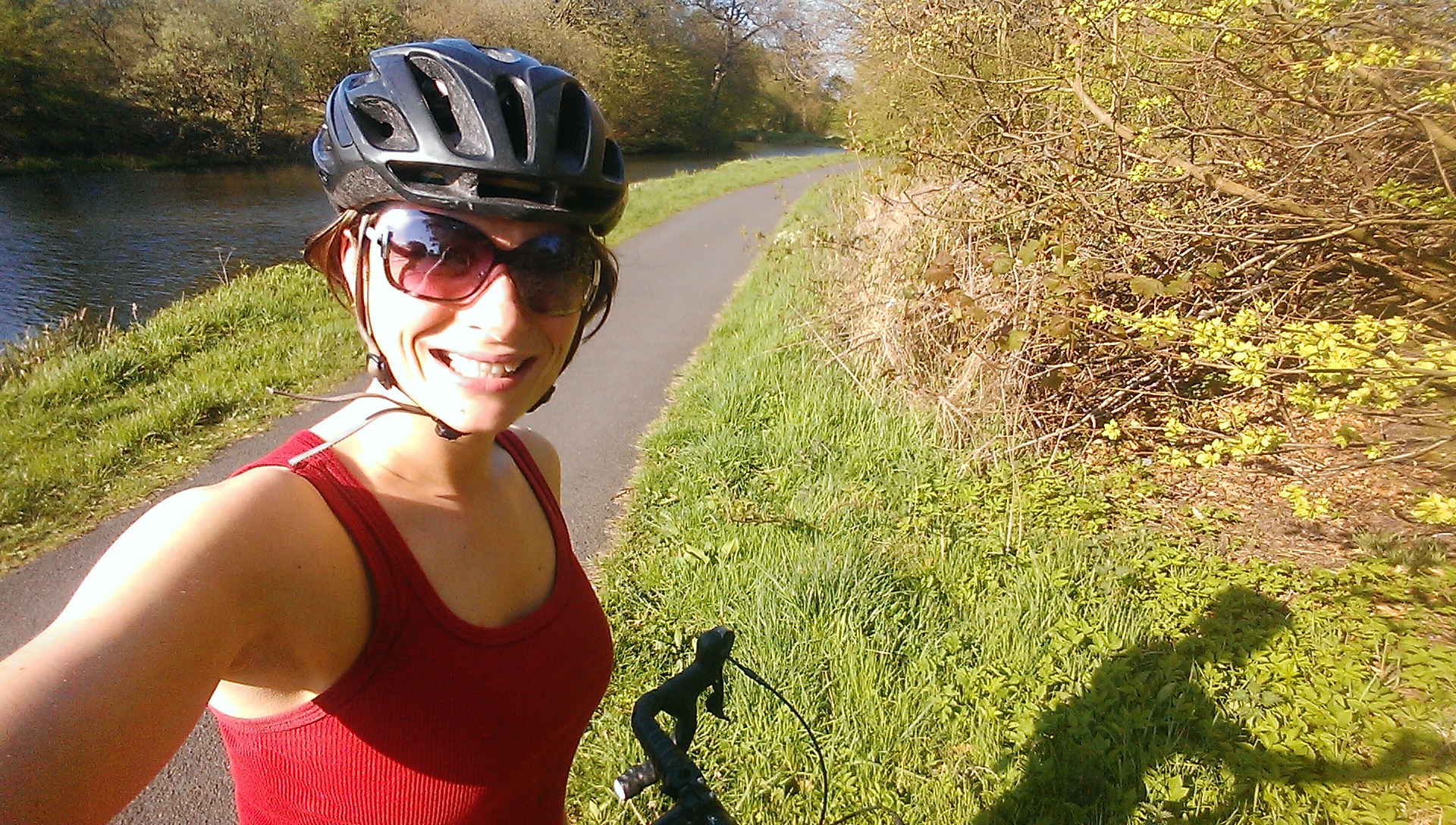 A post from our Project Manager Rosie McIntosh @rosiehopes
When we packed up our family and moved out to the suburbs last year, I was at pains to reassure my city-loving friends that we are just ten minutes away on the train. We're practically metropolitan.
But then Scotrail announced Queen Street tunnel closures and that quick jaunt into town became a 35 minute go-slow. And that's not counting walking to the station and  queuing and  getting there early because of the disruption. All in all, it's more like an hour. And at peak times, the bus isn't much better.
I'm not complaining  though. Don't get me wrong, I could moan all day about the trains, but I'm pretty impressed by how Scotrail have managed the whole thing. And for me, there's been an unintended and really quite lovely consequence: it was just the push I needed to start cycling to work.
It turns outthe Forth and Clyde Canal runs along the bottom of the hill, just a two minute cycle from my house in Lenzie. And from there, it's flat and traffic-free all the way to central Glasgow.
It's not quick. Realistically, most days it takes close to an hour. On a good day, with the wind  behind me, it's 50 minutes, but those are few and far between.
It's not easy, although it is getting easier. It's a bit of slog and I definitely need to change my clothes when I get to work.
But it is great. It really is a joy. I feel incredibly lucky to be out in the proper countryside, on my own as part of my normal working day. I've seen deer, ducks, frogs, herons. I've seen the seasons changing. It's nothing like the idea I have of commuting.
I feel much better. I'm not trying to lose weight; that's not important to me. But I do feel physically stronger and fitter. And it's been great for my mental wellbeing. I thought I'd listen to music, but I've never felt the need. It's a time to think things through, or not to think at all.
I can't pretend I'm doing it every day. If I have a meeting first thing, or I'm out of the office, I'm more likely to get the bus, but even just doing it occasionally, I genuinely feel that it's made my life better.