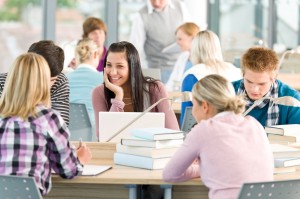 This month is LGBT History Month and we're glad to see that there's a focus on education.
According to LGBT Youth,  as many as 40% young people who are lesbian, gay, bisexual, transgender report having experienced mental illness. And 70% say that they've faced bullying and homophobic attitudes.
LGBT History Month has produced a range of resources to help schools to raise these issues with pupils. They include ideas for assemblies and class discussions as well as a quiz. They're available for primary and secondary ( and we reckon they would work pretty well in most grown-up workplaces too).
The month culminates with Purple Friday – a day to wear purple to show support for the LGBT community and stand up against prejudice and discrimination. Share your pictures with the hashtag #purpleselfie.
You can visit the LGBT History Month website to download the resources and find our more about how your school or workplace can get involved.