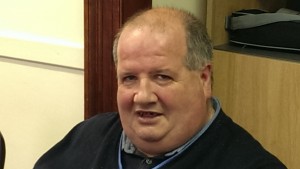 A post from our Community Correspondent John Dane
Fortunately, I am at a stage in my recovery where I am able to give something back. So, this week I found myself filling in forms to volunteer for a new project called Glasgow Action on Benefits. 
This week I start the first training course, which will run for six weeks. After that, we'll be going out into different communities in Glasgow to find out how people are affected by the recent austerity cuts.
We want to find out if there is any common denominator with regards to sanctions: what are people who are sanctioned doing differently from those who are not? If we can learn that, we can apply it and teach other people the best way to fill in the forms, or what to say in their face-to-face interview to reduce the number of people being sanctioned or refused benefits.
It makes me feel so proud that I am now in a position where I am giving and not just taking.
You can find out more about Glasgow Action on Benefits here.