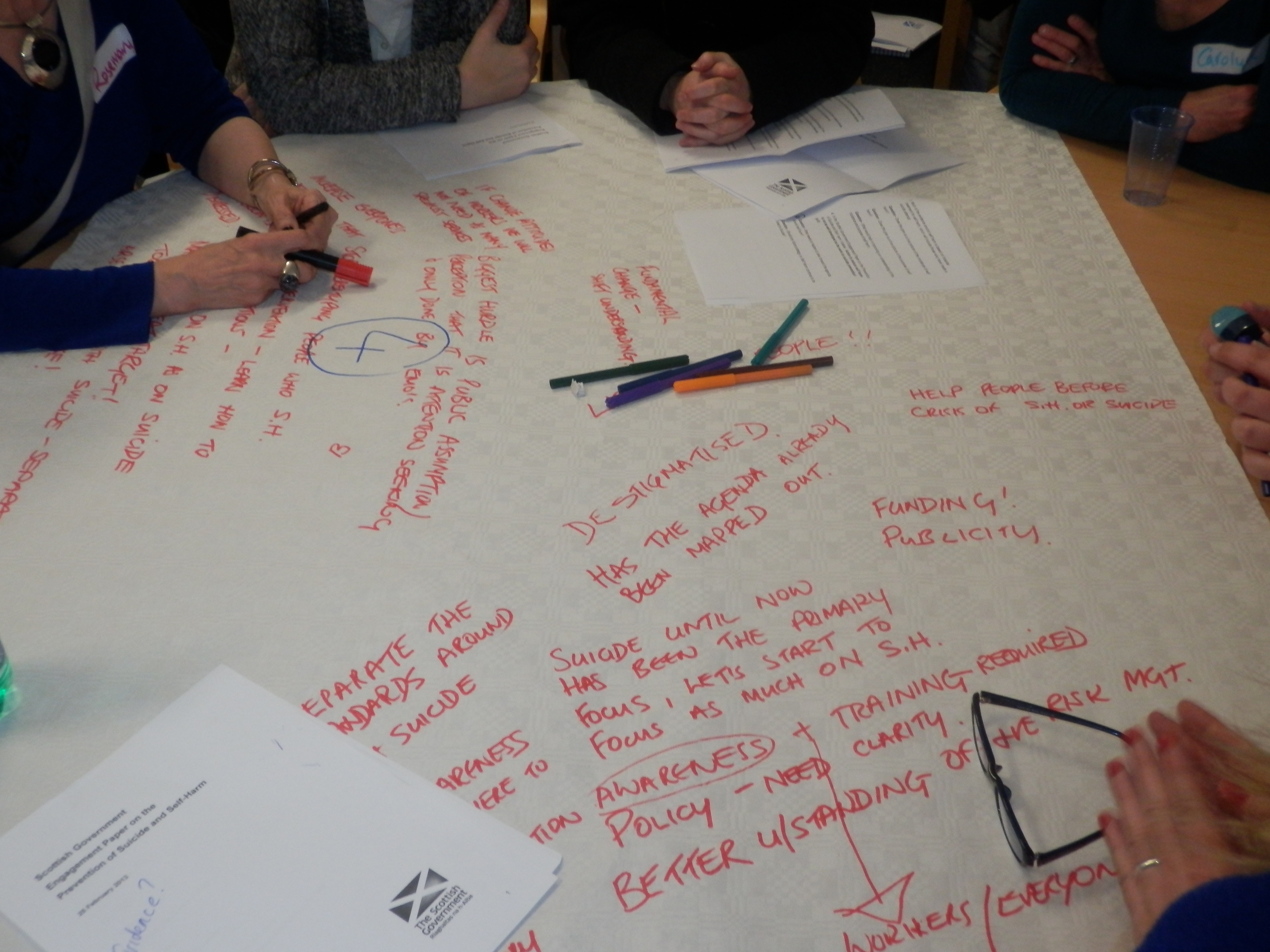 On Monday 13 May, Shared Strengths organised and hosted its first event for individuals and family members who have lived experience of self harm and for staff who provide services.
Over 80 people attended the event at the Albany Centre in Glasgow from across Scotland.   The purpose was to raise the profile of Shared Strengths, an informal network for people who recognise that some adults use self harm as a way of coping with difficult things.  The event also offered an opportunity to participate in a range of discussions, such as minimising harm and looking at self-management and recovery.   A range of practical workshop sessions were also very popular and included, jewellery making, creating safety boxes, first aid and wound care, and a music workshop.
The day started with Mike Smith, an independent mental health practitioner talking about the process of breakdown, and recovery in relation to self harm based upon his own experience alongside years of extensive study.  Later in the day over lunch, one of the participants said to me about Mikes talk "he made it so very clear and I now know where I am – and that other people have been here too and still get on with their lives".
Mental Health in Mind, a community theatre group from West Dunbarton also presented an excellent piece of forum theatre about relationships, asking the audience to ask questions and then acted out the scenes in a different way to see if that resulted in a different outcome and it did.
One participant said " Nobody wants to talk about self harm, especially where I live – its just too difficult  and today  I have learnt so much, got lots of ideas and met new people I can talk to"
Community Reporter team