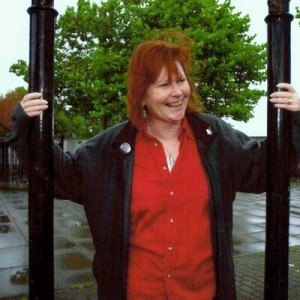 Where are you from and where do you live?  
I'm from Lee on Solent, Hampshire, but I live in  Govan/Drumoyne, Glasgow
Why are you interested in wellbeing?
Positive mental health and wellbeing is everyone's business or should be.  I do my part to network and improve mental health services for all.
What will you blog about?
About my lived experience with Bipolar Disorder and how my journey to recovery, although long and arduous, will hopefully inspire others.  Also about what makes me tick – Mischa my cat, my rock and soul-mate Hugh, this wonderful City of Glasgow my adopted home and all the fabulous people I've met
What makes you feel good?
My home and my garden
What makes you angry?
War, poverty, social injustice, negativity
Pru's posts