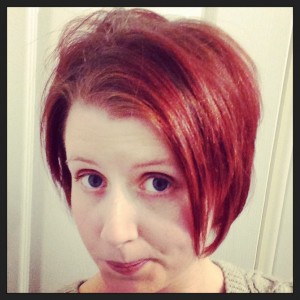 Where are you from?
Newton Mearns, on the south side of Glasgow.
Why are you interested in mental wellbeing?
With my own experiences of mental illness I have become increasingly aware of the stigmas and shortfall of accessing care. I know how isolating it can be to suffer in silence alone so I want to share my story and reach out to others. I also have an interest in becoming a doctor, and this is an area I'd be keen to do clinical studies.
What can we expect from you?
I blog, write and create comic-based artwork (amongst many other things) all relating to mental health and I'd like to share key pieces. I also want to get out and about finding things happening within my local and wider area to report back and share. The more people know about what is going on, the easier it may be to take that first step to help.
What makes you angry?
Bad manners, aggression, dishonesty and adultery – huge areas of distress to me that really get me annoyed. In saying that, on a lighter not, it really makes me angry when I take the effort to grown my nails and one breaks whilst doing housework!
What makes you feel good?
Chai lattes, peanut butter cups, puppies, and a glass of fine bordeaux. Oh! And the first night in a freshly changed bed!
Emma's posts: